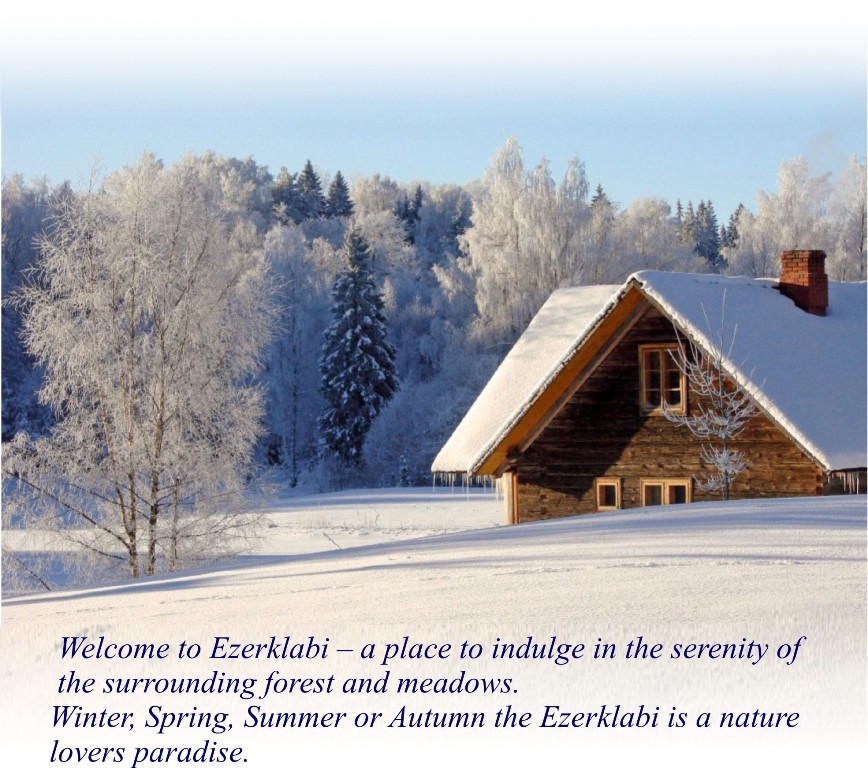 Our guest houses "Ezerklabi" and "Meza Namins" are located 80 km from Riga airport  and 18km from the medieval town of Cesis.  Both houses are located in a picturesque area nestled amongst large and small lakes.  Both guest houses are ideal for quiet family vacations, and for those interested in bird watching, hiking, nature walks, and fishing. 
  Our property is a land in the area of 42 hectares which is in use for our guests: meadows, paths in the woods, and a cascade of human made lakes. It is a pure nature with human untouched corners offering opportunities to observe birds, see how beavers create their water constructions. Owners are breeding fishes and are happy to share their experiences with their guests.
Leave stress behind and discover the untouched peace and tranquility of Ezerklabi!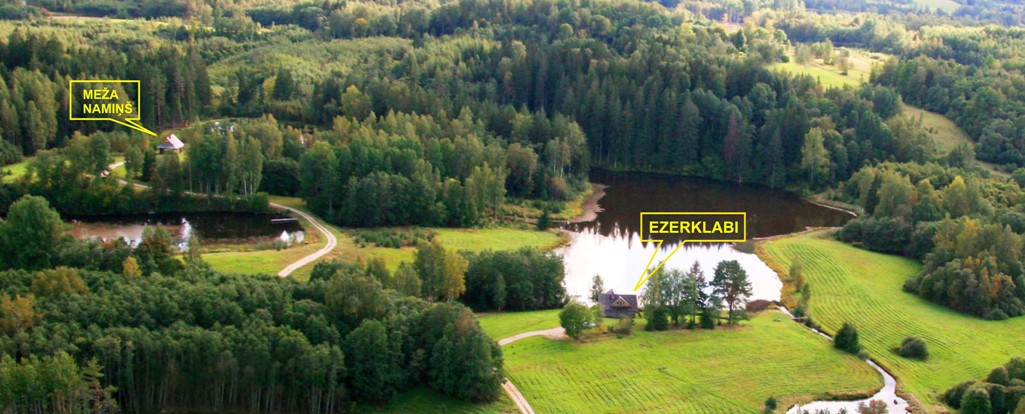 Phone: +37126431588                                              E-mail: klabi@inbox.lv